Air21 Blog Posts

By admin on February 14th, 2014
Christmas is not yet over until AIR21 draws its 21 lucky winners of the 21 Joys of Christmas Raffle Promo. AIR21 executives and marketing team drew the winners last 16 January 2014 with DTI representative Segundo Agustin III at the AIR21 headquarters in Parañaque City.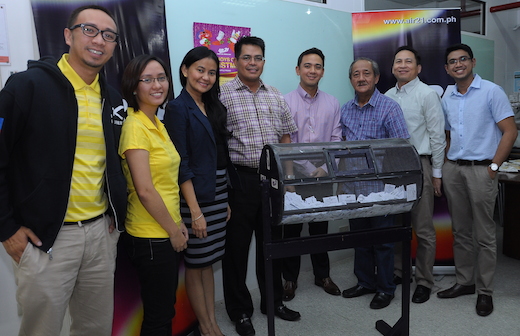 (From L-R) Mr. Heinz Orais and Ms. Karen Agapito of AIR21 Marketing, Ms. Levi Casio of AIR21 Sales, AIR21 President Mr. Jerry Jara, Mr. Frank Garcia of Trucking Management Group, Mr. Seguno Agustin III of DTI, Mr. Al Villadolid of AIR21 Operations, and Mr. Christopher Cañadella of AIR21 Marketing.
The AIR21 21 Joys of Christmas were spread out with the following prizes: 10 Urban Luxe Gift Certificates, six McKenic Gift Pack, three Shopinas.com Gift Certificates, one PBA jersey, and one Azkal shirt. All prizes will be delivered at the winners' doorsteps.
No Comments