Air21 Blog Posts

By admin on September 3rd, 2012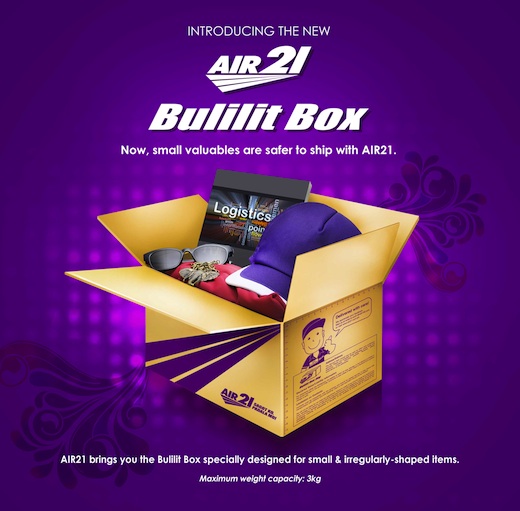 AIR21 (Sagot Ko, Padala Mo!) responds to the ever-growing consumer demands for a safer packaging through the AIR21 Bulilit Box launch on 03 September 2012.
The AIR21 Bulilit Box has a maximum capacity of three (3) kilograms that will accommodate irregularly-shaped items. Dimensions in centimeters are 29 (L) x 17.5 (W) x 17.5 (H).
For the new AIR21 Bulilit Box shipment rates, kindly visit our Mail and More outlets nationwide or call our Customer Service Hotline at (02) 854-2100.
Similar AIR21 shipment terms and conditions apply.
No Comments