Air21 Blog Posts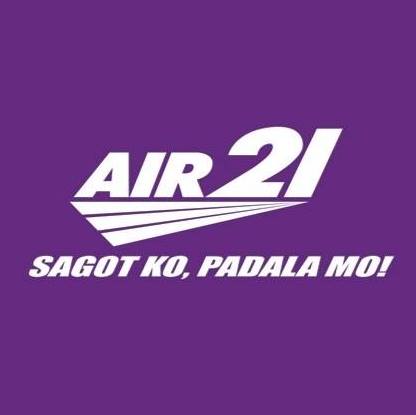 By admin on September 13th, 2019
Parañaque City, 12 September 2019 – Total Logistics Solutions Provider, Airfreight 2100, Inc., more popularly known as AIR21 is the first and only logistics provider to have received from the Food and Drug Administration (FDA) its own License to Operate (LTO) amongst companies handling drug products in the pharmaceutical supply chain in the Philippines in May 2019. AIR21 was able to achieve this by deploying resources in its operations and making adjustments accordingly in order to meet FDA's stringent requirements successfully. With this FDA-issued LTO, AIR21's clients and customers can be assured that products that go through AIR21's warehousing, transportation and delivery systems are fully compliant with government regulations in handling pharmaceutical items.
This LTO is in addition to its other world class certifications in Good Storage and Distribution Practices (GSDP) and ISO 9001:2015 Quality Management Systems (QMS) further solidifying AIR21's leading position as a premier provider of logistics services and solutions in the industry.
AIR21 has continuously been making significant investments and upgrades to its temperature controlled logistics assets that further assures customers and clients that their temperature and time sensitive products are handled properly throughout the temperature controlled supply chain for pharmaceutical products. This means that the quality and integrity of pharmaceutical products is maintained through adequate controls in storage and transportation activities, as they occur across the distribution process. AIR21 is continuously upgrading its facilities, fleet, and personnel, to include temperature controlled warehouses, multi-temperature capable & Euro-4 compliant vans, and employing licensed pharmacists on-site.
AIR21 has been servicing the logistics needs of the pharmaceutical industry for more than 15 years already as it continues to follow the highest standards for quality, compliance and process management. AIR21 is also licensed to operate at the Philippine Export Zone Authority (PEZA) and Special Economic Zones such as Clark and Subic Bay.
AIR21 is a part of the Lina Group of Companies (OneLGC) with business interests in logistics and supply chain management, IT solutions, industrial waste management, and business process outsourcing. "Further to this, AIR21, through its' affiliate companies in OneLGC, can seamlessly assist client companies in the importation, transport, and distribution of imported, as well as local pharmaceutical products, among other items," says OneLGC Chief Commercial Officer, Reuben 'Beng' Pangan.
For information about this release, you may email: PR@onelgc.com
Website: lina-group.com
No Comments