Air21 Blog Posts

By admin on January 22nd, 2017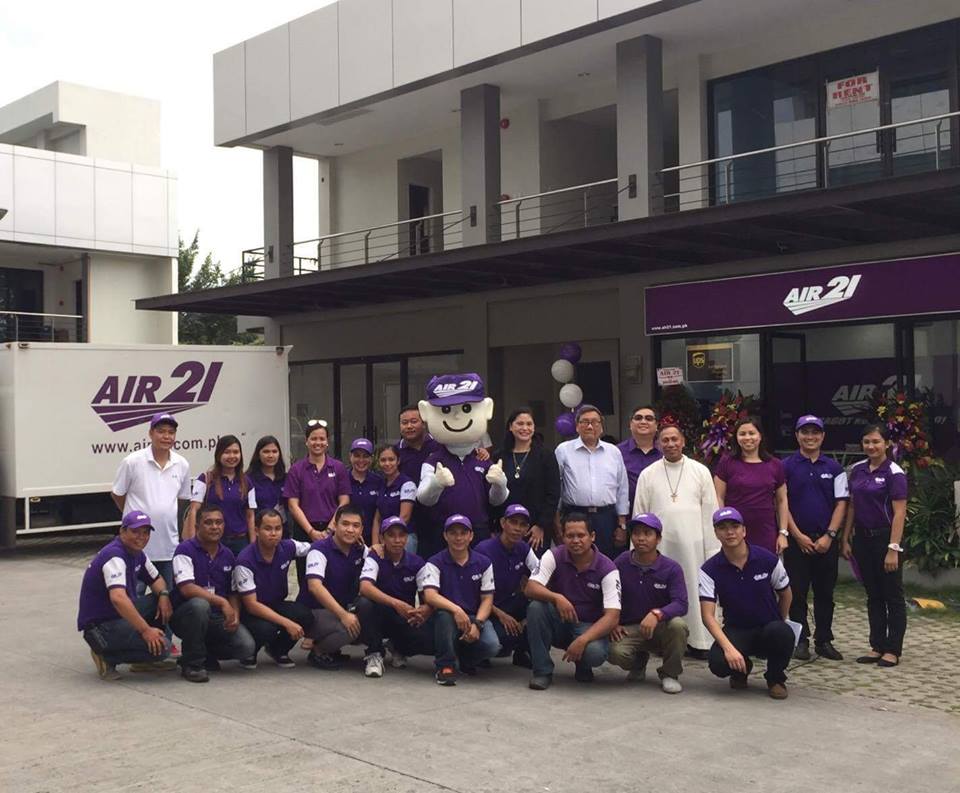 Davao City – The Philippines' Total Logistics Solutions Provider, AIR21, welcomes 2017 with its newly designed business
hub in Davao City on January 21.
Strategically located at the Golden Matina Complex, MacArthur Hi-Way, Matina, Davao City, the modern AIR21 business hub now accepts documents and packages for delivery in and outside the Philippines.
With its recent forged partnership with US shipping firm, United Parcel Service Inc. (UPS), AIR21 continues to provide its customers with an even wider range of delivery areas around the world.
"With high business growth rate, tourism and development in Davao, AIR21 is here to support the robust growth in this area through accessible business hubs", said Reuben SJ Pangan, AIR21 President.
On top of its door-to-door express delivery, AIR21 also offers a complete end-to-end business solution with its other logistics services such as warehousing, pick-and-pack, trucking, distribution and sea freight.
For more information about AIR21's products and services, come and visit the business hub today or visit our website at www.air21.com.ph. You can also email us at air21@af2100.com.
At AIR21, Sagot Ko, Padala Mo!
No Comments