Air21 Blog Posts

By admin on April 27th, 2016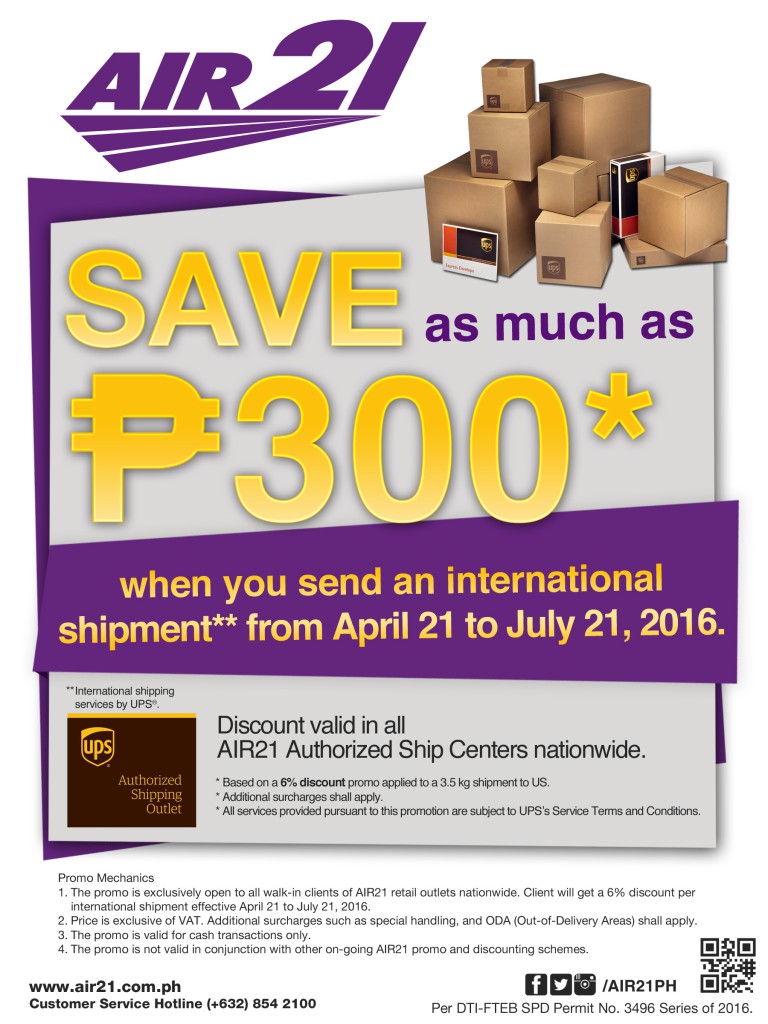 Promo Mechanics:
1. The promo is exclusively open to all walk-in clients of AIR21 retail outlets nationwide. Client will get a 6% discount per international shipment effective April 21 to July 21, 2016.
2. Price is exclusive of VAT. Additional surcharges such as special handling, and ODA (Out-of-Delivery Areas) shall apply.
3. The promo is valid for cash transactions only.
4. The promo is not valid in conjunction with other on-going AIR21 promo and discounting schemes.
No Comments