Air21 Blog Posts

By admin on June 8th, 2015
AIR21 takes part in the yearly PSECE, the largest convention and exhibition of the leading technologies in the Philippines.
Held at the World Trade Center Metro Manila in Pasay City, which started last Wednesday,  June 3, 2015, and is on its last day today, June 5, 2015.
AIR21, your total logistics solutions provider, aims to strengthen its relationship with its current clients while also creating new ties with other companies.
The PSECE is organized by the Semiconductor and Electronics Industries in the Philippines Foundation Inc. (SEIPI), which is the biggest organization of Filipino semiconductor and electronics companies.
The organizers' purpose is to feature the entire electronics industry. The products and services included in the exhibit are electrical power equipment, electronics and services, electronics subsystems, consumer and communication electronics, semiconductor products and services, allied and support industry, instrumentation and control products and services, green technology and renewable energy.
Group picture with Billy Bilis.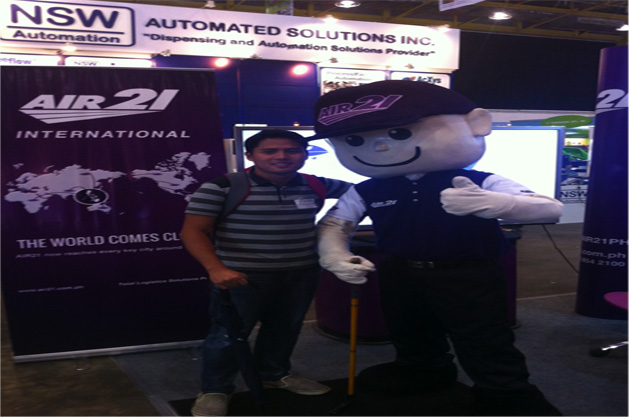 A visitor takes a picture with Billy Bilis after playing minigolf.

No Comments