Air21 Blog Posts

By admin on October 1st, 2013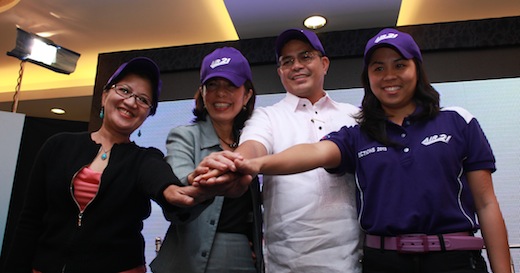 The purple brand is a brand of dedicated support. AIR21 grows with ABS-CBN Foundation as it kicks off this year's "One Run, One Philippines" on September 23, 2013 at the Torre Venezia Suites in Quezon City. In its fourth year of partnership, AIR21 continues to deliver all race bibs for "One Run, One Philippines" that will simultaneously happen on October 6, 2013 in four major Philippine cities, namely Quezon City, Cebu City, Bacolod City, and Davao City with 3K and 5K routes. Your total logistics provider will deliver race bibs in the said areas through its local stations.
The run also has its international counterpart in Los Angeles, USA, where Kapamilya celebrities will also join the crowd.
Aside from race bibs, AIR21 also renders its trucking services to enable logistics efficiency for the run. AIR21 flatbeds will also be stationed in the race areas to stage the programs produced by ABS-CBN such as the 60th Anniversary Celebration of ABS-CBN in ASAP.
AIR21, as a corporation that fully upholds the value of environment and sports, will blend with the crowd of runners in Quezon City bearing the purple singlets. Most of its participants are also the avid supporters of ABS-CBN's Run for Pasig River since its debut in 2010.
No Comments