Air21 Blog Posts

By admin on August 20th, 2013
AIR21 is accepting donations for families in need of assistance due to Typhoon Maring and Habagat through your nearest Mail and More branch nationwide beginning today, Aug. 20 until Friday, Aug. 23, 2013.
Below are the preferred donations:
1. Blankets
2. Non-perishable food (bread, noodles, biscuits)
3. Canned goods
4. Medicines
5. Usable clothing
Your donations will be received by our Mail and More agents, and will be picked up by AIR21 couriers who will distribute the goods to flooded areas in NCR.
Let us all keep our Filipino spirit of Bayanihan alive especially during this kind situation. Maraming salamat!
AIR21 CS Hotline (02) 854 2100 is open for queries and concerns.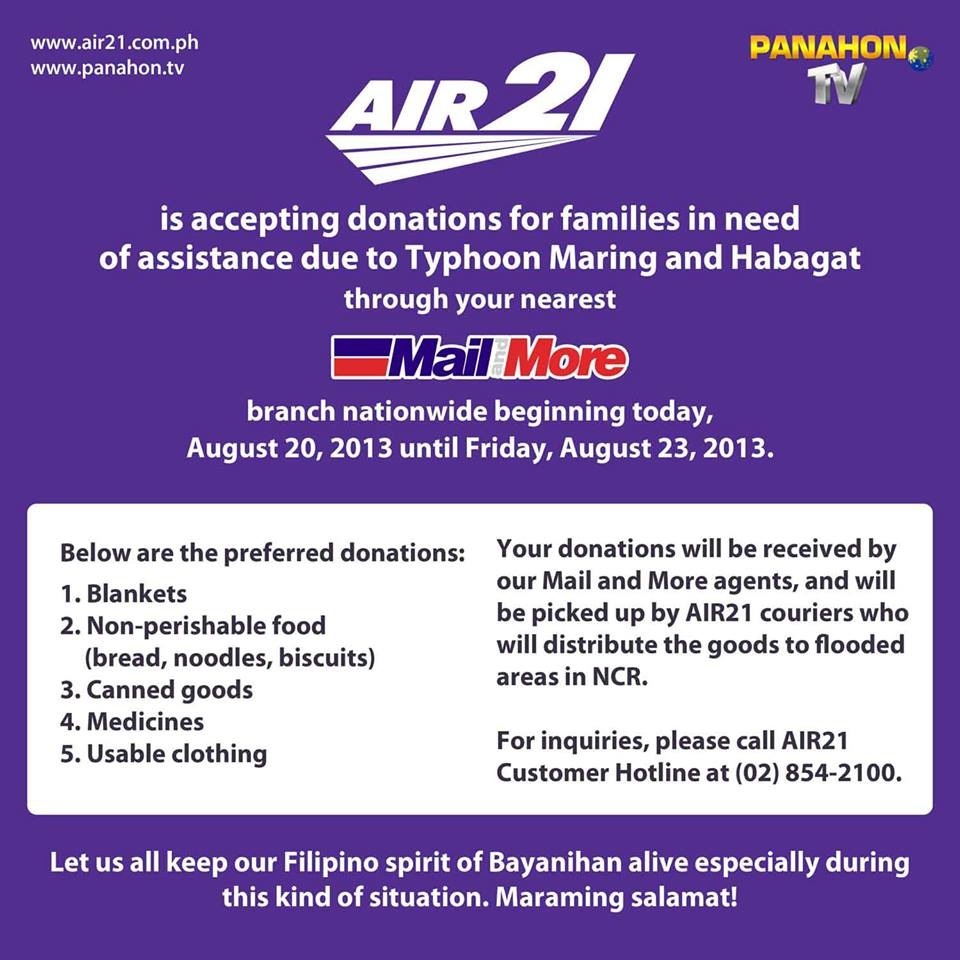 No Comments