Air21 Blog Posts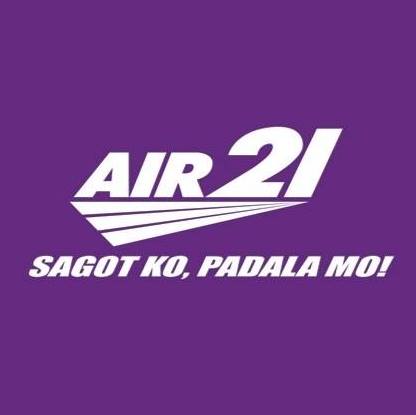 By admin on May 27th, 2013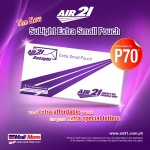 A new AIR21 SuLight pouch steps in as the second half of 2013 commences. Introducing the new AIR21 SuLight Extra Small pouch that is custom-fit for all letters bound to any destination in the Philippines.
The new AIR21 SuLight Extra Small pouch has a maximum capacity of 0.5 kilograms and measures 5 x 10.5 inches (27 x 13 cm). Compared to other courier services, AIR21 serves door-to-door delivery for all SuLight Extra Small pouch shipments at a lower cost with the same AIR21 Value Added Services such as real-time SMS and email alerts, web tracking, and friendly couriers.
At a very affordable price of P70, your extra affordable pouch for your extra special letters will surely come to the hands of your clients and loved ones.
No Comments