Air21 Blog Posts

By admin on November 20th, 2011
AIR21, your total logistics solutions provider, pumps endurance for the second year of the ABS-CBN Run for the Pasig River. Runners from the AIR21 Lina Group affiliates ran altogether for the 3K, 5K, and 10K race category on 11/20/2011. The race culminated at the Mall of Asia grounds.
AIR21 President Jerry Jara says that the support to the Run for the Pasig River is a continuous advocacy to clean the Pasig River which ABS-CBN started in 2010.
A special 21K category was opened to selected 500 runners. Race Director Coach Rio dela Cruz shares that the route of this category passed by the Pasig River, which is now free from bad odor and has already been rehabilitated.
Meanwhile, Mrs. Sylvia P. Lina was so happy about her first 10K, and jokingly said that she will soon upgrade her running distance into 11K. Some AIR21 Runners even brought their kids on the purple contingent. Last year's AIR21 participants leveled up their race categories to challenge themselves.
ABS-CBN Run for Pasig River Managing Director Gina Lopez is so grateful for the support given by AIR21 since 2010. Delightedly she says "I love Bert Lina, I love his wife, I love AIR21 and its employees".
AIR 21 supported  the run through its various logistics  services such as delivery of race bibs, use of flatbed truck on event day and most of all,  the enthusiasm and energy of the AIR21 runners.
See more photos here.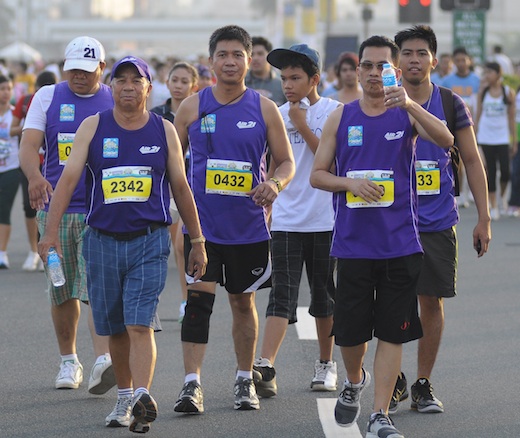 AIR21 Chairman Bert Lina with his team finishing the 3K leg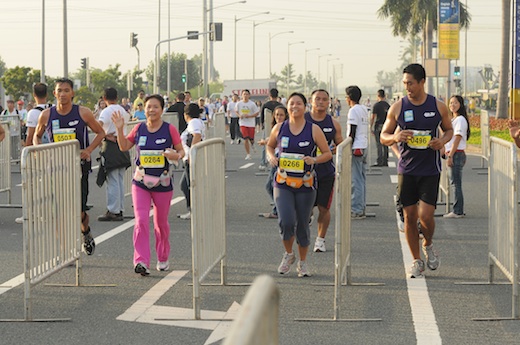 10K Runner Mrs. Sylvia P. Lina together with daughter, Donna May, during their entrance at the chute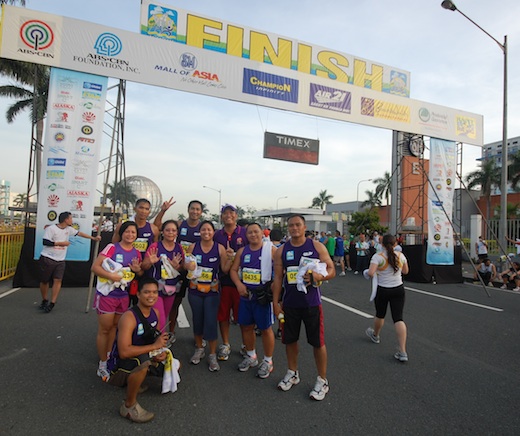 No Comments