Air21 Blog Posts

By admin on August 23rd, 2011
AIR21 extends its passion for good health by providing medical services to the indigenous tribe of Pastolan Village in Hermosa, Bataan. Your total logistics provider partnered with Philip Morris Fortune Tobacco Corporation for medicine and vitamin supplements support to the villagers. The medical clinic  was launched on August 21.
"Ito ay upang maisagawa at maisakatuparan ang pagkakaroon nag magandang kalusugan (This medical clinic fulfills the thrust in providing good health in the community), says AIR21 President Jerry Jara.
According to Tribal Chieftain Conrado Frenilla, the program brings huge impact to their community as the tribe has been in need of medical attention in the past. Now that the medical clinic already operates regularly within the area, its proximity will definitely prevent complications. He adds that although tribe members are generally in good condition, there are times when urgent medications are called for.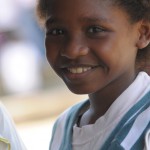 Tribe demographic
The tribe, also known as Tribong Ambala Ayta Pastolan, has more than a thousand population with 300 families  and 35 adopted residents. The group ensures proper vegetation throughout the year as crops, fruits, and vegetables  are their staple food. Wild boars and chicken from nearby forest is their meat and poultry sources.
Herbal medicines are relied on for quick remedy and cure for common diseases. Old age is the tribe's leading cause of  death with 75 as life span.
The medical clinic is scheduled to run every second and fourth Sunday of the month where doctors led by Dr. Mario Quiambao will be on site to service medical consultation and issue medicine to residents. Vitamin A drops and deworming pills were initially distributed to children.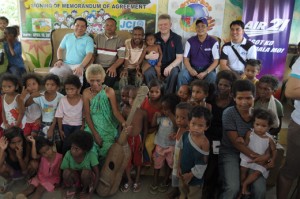 Together with Pastolan Village residents (from L-R) JCI Philippines National Program Chairman for Vitamin A & Deworming Program Lear San Buenaventura, Tribal Chieftain Conrado Frenilla, Pastolan Aeta Development Association Chairman Bonifacio Florentino, PMFTC Managing Director Chris Nelson, AIR21 President Jerry Jara, and JCI Philippines President James Marquez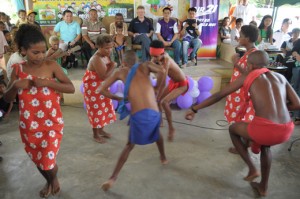 Natives on their thanksgiving dance, also known as Talipi Dance
No Comments