Air21 Blog Posts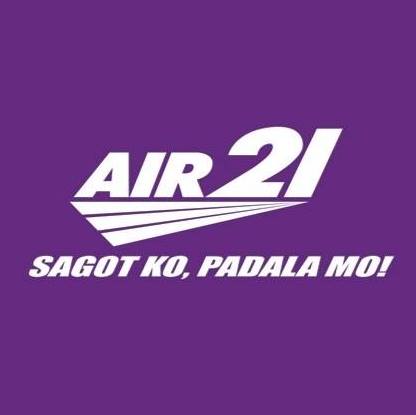 By admin on June 21st, 2013
Excellence and teamwork powered the AIR21 spirit as it fulfills its mission to deliver a total of 60,449 Official Ballots, 60,449 PCOS Machines, 60,449 Batteries, 60,449 Ballot Boxes, 3,177 Broadband Global Area Network (BGAN) Satellites, 1,344 Consolidation and Canvassing System (CCS) Kits, and 848 Generator Sets to a total 1,239 municipalities, 64 provinces, and 17 NCR cities for the Philippine Mid-Term Elections.
Para sa bayan!
Loaders, couriers, and members of the AIR21 top management team deployed the election paraphernalia in the areas of Luzon and Mindanao. During the hectic weeks of loading period, AIR21 President Jerry Jara kept track of the operations by going to one warehouse to another. Hence, the drive to serve best is inspired by AIR21 Chairman Bert Lina. Jara says "we remember the thoughts of our Chairman of doing this for the country."
Using the Integrated Mobile Application, a special logistics technology powered by AIR21, shipment delivery status report via web tracking system had real-time synchronization to Comelec. This technology enabled efficient monitoring for the command center.
Sama-sama, tulong-tulong
On May 13 election day, AIR21 employees and colleagues from the Lina Group of Companies extended their commitment to serve by performing roles as polling coordinators for reverse logistics. Reverse logistics, as defined, is the return of dispatched items to a central warehouse for safekeep.
The AIR21 polling coordinators patiently stood by in the precincts despite uncertain hours of waiting just to ensure that the PCOS machines and ballot boxes were picked up by AIR21 trucks. Vehicles owned by employees were also utilized during the reverse logistics process. The employee themselves drove all the way from their respective polling precincts to the AIR21 headquarters in Parañaque where PCOS machines and ballot boxes were temporarily stored.
***
Ka-Bayanihan in AIR21
AIR21, in its 34 years of existence, has always been the Filipino's Ka-Bayanihan in all its pursuits. Through the years, AIR21 has been the Philippine partner of choice to inspire movement with its people to do things for the betterment of the country.
Imbibing the love for country in its business is what makes AIR21 a true Ka-Bayanihan of every Pinoy in all its logistics needs.  It may be a card for a son who's celebrating his birthday or an important medical equipment to save lives — AIR21 is always ready to deliver living its brand promise Sagot Ko, Padala Mo!
No Comments